It's all about Basketball in Suffolk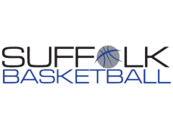 It's all about Basketball in Suffolk
Connecting people to Basketball
It's all about Basketball in Suffolk
Suffolk Basketball: It's all about basketball in Suffolk
Suffolk Basketball was founded in December 1965 has now been in existence for over 50 years. It provides a competitive framework for basketball in Suffolk but also connecting and branching out in areas of Essex and Norfolk.
The Suffolk Senior League is currently split into two divisions and the competition runs each year roughly from September to April, with Cup, Plate and also playoff competitions being played in the same period.
Alongside the Mens league we also run the Suffolk Schools with Suffolk sport and also each year offer being a part of playing for Suffolk at County level.
Details on all competitions, teams and the league can be found using the menu above.
The league and its clubs are always looking for new teams and players. Please use the Contact Us form for further information.